DDQ Bridge
Our unique
SAP-certified MDG solution
Is your connection to external data quality services tailored to your needs?
With digital transformation, everything is converted into data. The crucial factor for any success-driven company is to interpret this data and derive actions from it that optimize existing business and unlock new areas of business. In doing so, you create added value for different use cases – for example, to develop a 360° customer view that enables you to identify customer needs for cross-selling and upselling, and to predict customer behavior more accurately. These types of analyses work on the basis of trusted master data.
So how do you achieve the "Best Data for Best Business"? Build this vital foundation using CetaCon's Dynamic Data Quality Bridge, or DDQ Bridge – for example, for validating addresses or checking for duplicates if you use external data quality services.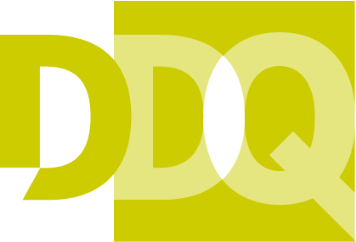 ■ DDQ Bridge – The smart bridge to SAP MDG
CetaCon's DDQ Bridge is a unique software solution based on SAP MDG. This solution enables you to fully integrate external data sources into your company's MDG processes, thereby significantly improving the quality of your data. Say goodbye to media discontinuities in your master data maintenance processes using DDQ Bridge. Even transmission errors become a thing of the past. The unique DDQ Bridge generates significant added value for your company.
■ Simple implementation – Multiple benefits
CetaCon's DDQ Bridge is an intelligent, SAP-certified standard solution that not only supports the creation of the "Best Data" in the long term, but also offers a host of benefits in its immediate practical application:
Presentation of the CetaCon DDQ Bridge.
The DDQ Bridge is a SAP certified solution that enables companies to fully integrate 3rd party data services into SAP MDG Master Data Governance processes.
Take advantage of what is currently the only SAP-certified partner solution for connecting external services to SAP MDG. Fully integrate external data sources into your master data governance processes to implement a decisive IT strategy: Best Data for Best Business.